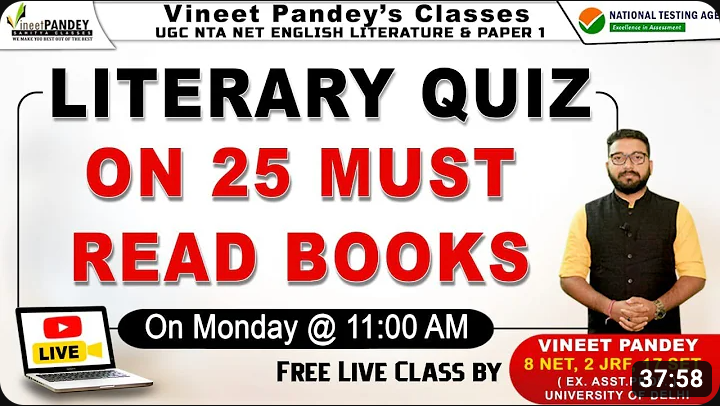 February 25, 2023 | GATE 2023 | UGC NET Course
 25 MUST READ LITERARY THEORY BOOKS
 25 Must Read Literary Theory Books  The death of the author by Roland barthes—Barthes begins 'The Death of the Author' with an example, taken from the novel Sarrasine by the French novelist Honore de Balzac. Quoting a passage from the novel, Barthes asks us who 'speaks' those words: the hero...
Read More
25 MUST READ INIDAN ENGLISH LITERATURE BOOKS
25 must read indian english literature books Devdas by sarat chandra chattopadhyay–Devdas is a Bengali romance novel written by Sarat Chandra Chattopadhyay. The story pivots a tragic triangle linking Devdas, an archetypal lover in viraha (separation); Paro, his forbidden childhood love; and Chandramukhi, a reformed courtesan.[1] Devdas has been adapted...
Read More