May 22, 2023 | UGC NET Course
JAMIA MILLIA ISLAMIA (M.A ENTRANCE 2023-2024) paper solution English Literature
            *JAMIA MILLIA ISLAMIA UNIVERSITY MA ENTRANCE EXAM SOLUTION SUBJECT-ENGLISH LITERATURE Dear students, check your preparation with the special paper solution and you will be able to learn that how to attempt the exams. In these test papers Vineet Sir has not only given the...
Read More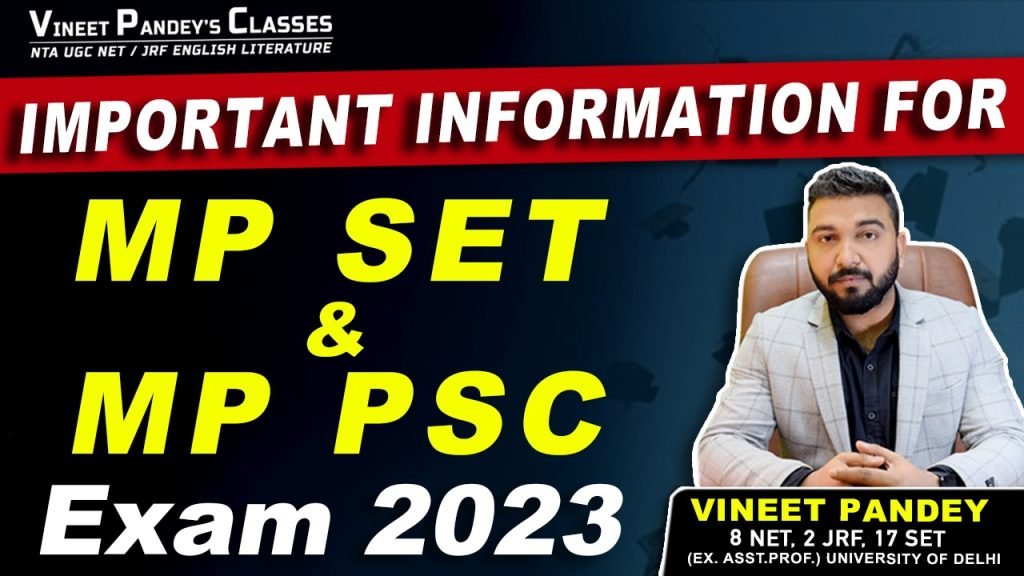 MP PSC SET Syllabus 2023
Madhya Pradesh Public Service Commission (MPPSC) conducts exams for various posts in state governmental departments. The exams take place annually. MPPSC (State Service Exam) is held in three stages – Prelims, Mains and Interview. MP PSC Syllabus (PDF) : SET_English For more information, get in touch with us…. Vineet...
Read More