When it comes to cracking the National Eligibility Test (NET), one name that has gained considerable prominence is Vineet Pandey. His NET coaching methodology is celebrated for its effectiveness and ability to help students realize their academic dreams. In this blog, we'll delve into the hidden gems of Vineet Pandey's NET coaching approach, uncovering the strategies and techniques that have made it a game-changer in the world of competitive exams.
Understanding Vineet Pandey's Approach
Vineet Pandey, a revered figure in the field of competitive exam coaching, has redefined the way students prepare for the NET. His approach is characterized by a combination of traditional teaching methods and modern strategies that cater to the evolving needs of today's learners. The secret behind his methodology lies in the following key aspects:
Personalized Learning: Vineet Pandey believes in understanding the unique strengths and weaknesses of each student. His coaching programs are tailored to address individual requirements, ensuring that no one is left behind.
Comprehensive Study Materials: His coaching materials are a goldmine of information, covering every aspect of the NET syllabus. These materials are designed to simplify complex concepts, making them easily digestible for students.
Experienced Faculty: Vineet Pandey's coaching staff comprises seasoned educators who are well-versed in the NET exam pattern. They provide students with valuable insights and guidance to help them excel in the exam.
Exam-Centric Strategies: Vineet Pandey's coaching methodology includes a variety of exam-specific strategies that enable students to tackle the NET with confidence. This includes time management techniques, question-solving approaches, and mock test series to assess progress.
Motivation and Confidence Building: He believes in nurturing not only the intellect but also the mindset of his students. Vineet Pandey's coaching instills a sense of confidence and motivation, vital for success in highly competitive exams.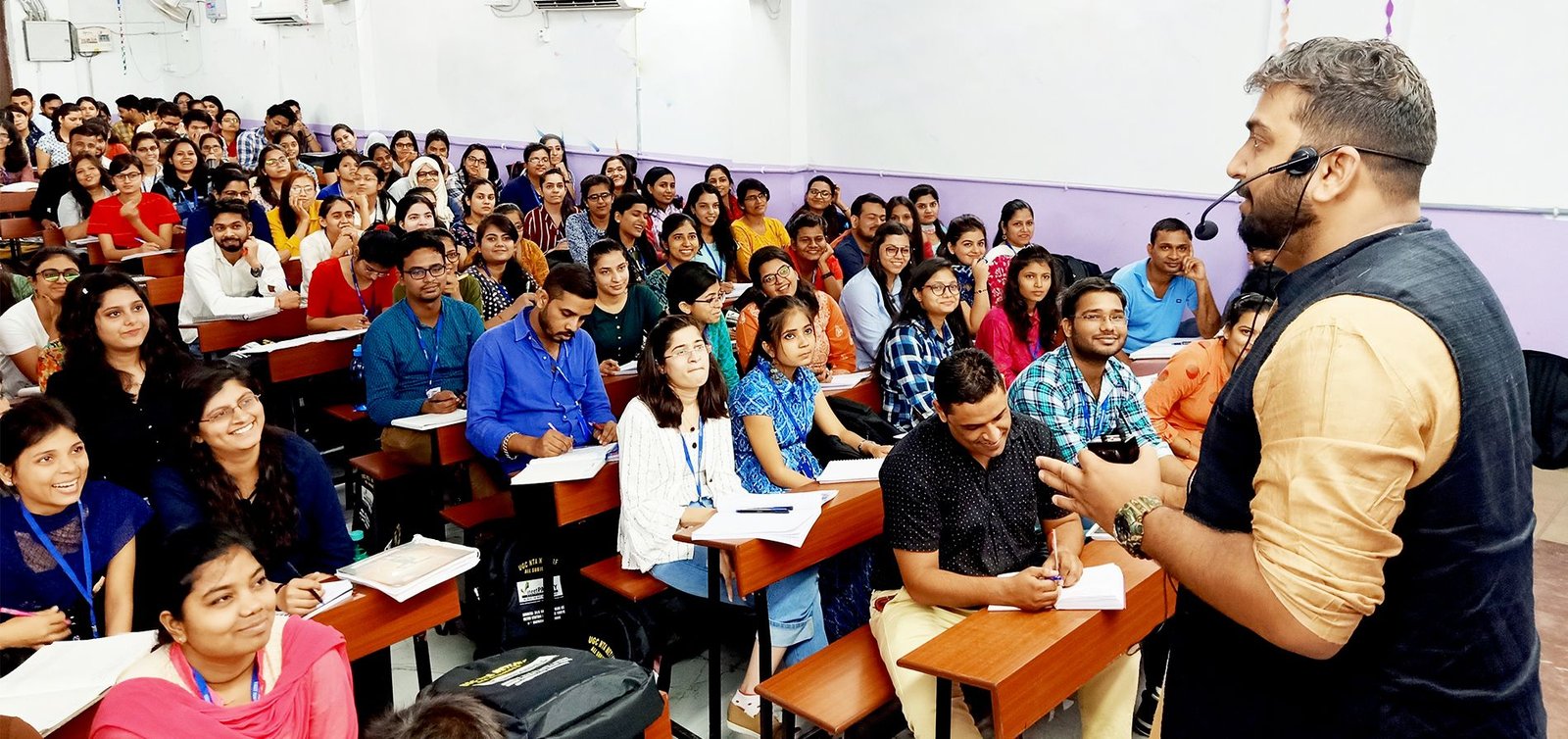 Contact Sahitya Classes for Your NET Coaching Journey
As we uncover the secrets of Vineet Pandey's NET coaching methodology, it's crucial to understand that his approach isn't just about imparting knowledge; it's about nurturing future scholars. If you're aspiring to clear the NET and are seeking a coaching program that's founded on proven strategies, personalized attention, and unwavering support, look no further.
Sahitya Classes, where Vineet Pandey's NET coaching thrives, is the ideal destination for ambitious students like you. Here, you won't just be a part of a coaching program; you'll become a part of a legacy of successful NET candidates who've unlocked their potential under the guidance of Vineet Pandey's methodology. With a team of expert faculty members, comprehensive study materials, and a focus on holistic development, Sahitya Classes is your gateway to NET success.
In conclusion, Vineet Pandey's NET coaching methodology has set a benchmark in the world of competitive exams. Its success stories are a testament to its efficacy, and it continues to shape the future of countless aspirants. If you're ready to embark on your NET coaching journey, contact Sahitya Classes today and be prepared to unveil your true academic potential. Success awaits those who are guided by the best, and Vineet Pandey's coaching is the key to unlocking that success.